Lego #21309 - NASA Apollo Saturn V
Ethan and myself have spent many evenings over the last few weeks assembling the LEGO® NASA Apollo Saturn V rocket. In short this is now one of my favourite Lego sets. I first heard of this set on Hello Internet episode 89. Then a few months later after rewatching Apollo 13 I decided I had to have it.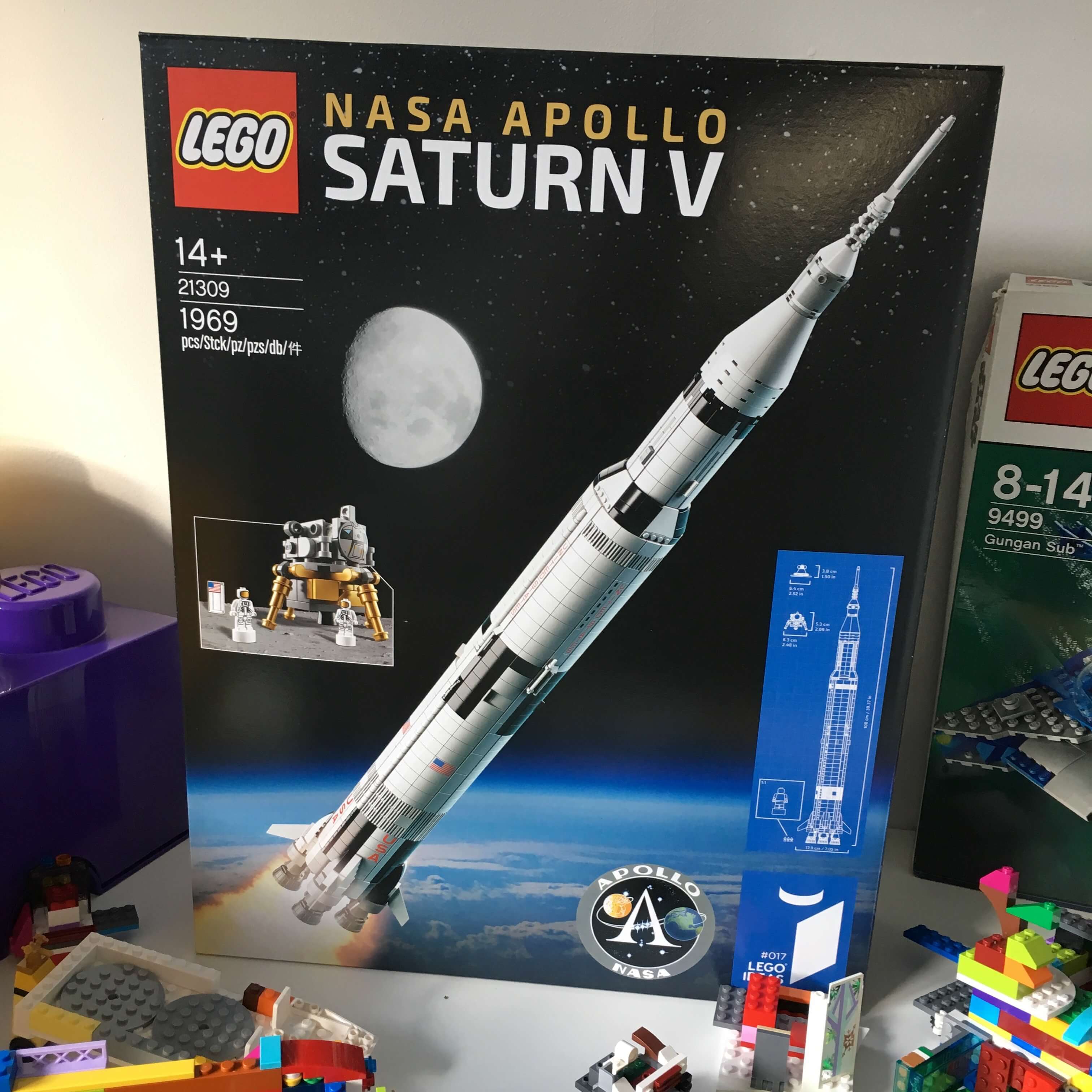 The box this set comes in is huge, but is nothing compared to the size of the built rocket. When complete it stands a meter high (1:110 scale of the real thing) and contains nearly 2000 bricks; making it pretty heavy. You don't realise from looking at it, but it's actually solid inside; this isn't a hollow shell.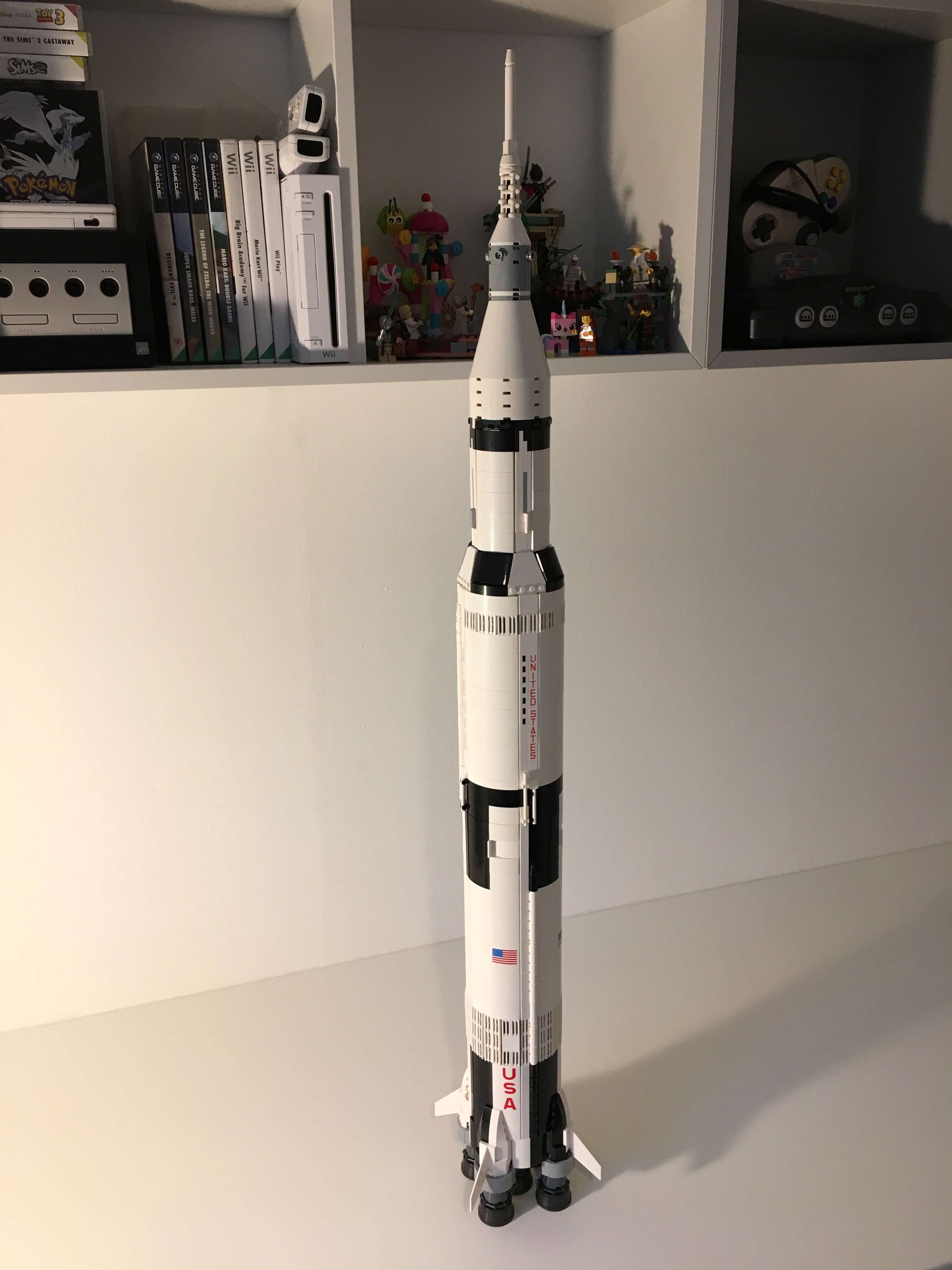 There are some great finishing touches to the set as well; like the Luna Lander, and a recreation of the command Module splashing down in the ocean. There really is a lot of detail in this set, and unlike most sets all details are printed onto the bricks; no stickers!!
The rocket fully separates into its first, second, and third stages; plus the Luna Lander and Command Module fit inside the Payload Fairing.
I'm really impressed with how easily Ethan managed to put this set together. The set places itself in the 14+ age range; but even while I was struggling to work out what parts of the instructions were saying Ethan was plowing ahead with the build.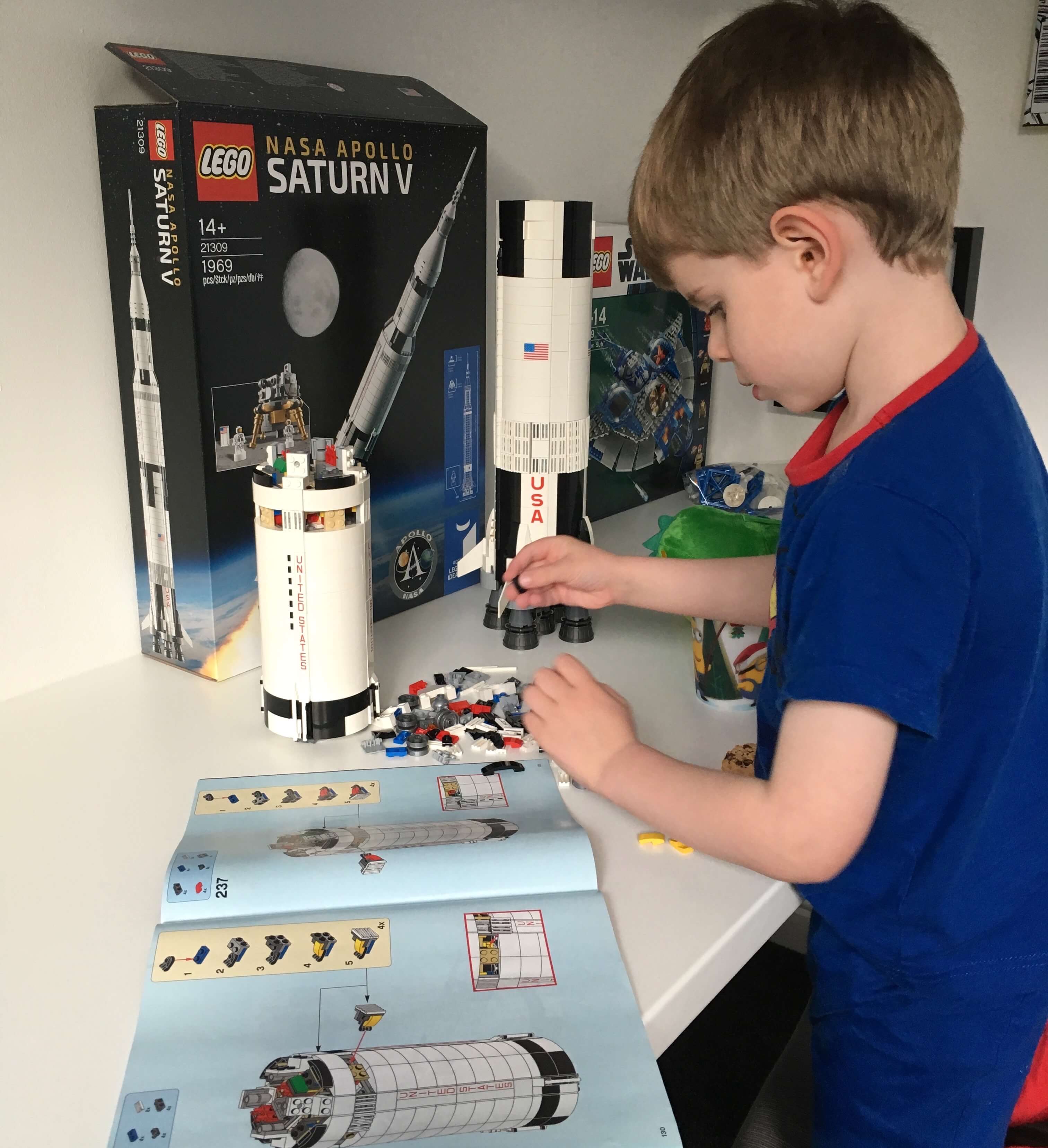 Great fun; I can't wait for our next build!